Title:
A Court of Mist and Fury
Author:
Sarah J. Maas
Series:
A Court of Thorns and Roses
Publisher:
Bloomsbury USA Childrens
Release Date:
May 3, 2016
Review
My oh my. I feel like I need an ice cold bath and a nap after every SJMaas book I finish. Her books take me on such an emotional roller coaster and they keep getting steamier and steamier! For those who've read her Throne of Glass series, I would say that ACOMAF is similar to Heir of Fire in feel such that it is very character-driven and full of changes. Feyre is going through an incredibly transitional period in her life as she recovers from all that she endured Under the Mountain and adapts to her new life. Since I've come to care for her in the first book, my heart went out to her, which made her transformation all the more rewarding. She was always fierce, but now she is fierce in a whole new way. While ACOTAR took place predominantly in the Spring Court, ACOMAF takes place mostly in the Night Court. I loved deepening relationships with old characters (ahem RHYSAND ahem), meeting new characters, and exploring more of this world that SJMaas brilliantly crafted. And there was plenty that happened to set up what I'm sure will be one hell of a next book. Of course, I need it now.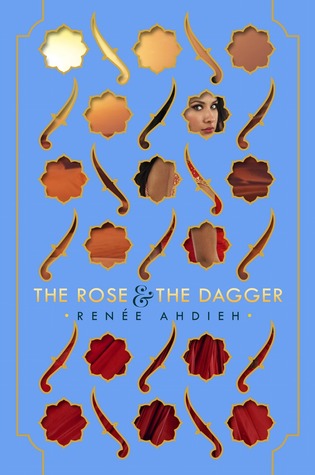 Title:
The Rose and the Dagger
Author:
Renee Ahdieh
Series:
The Wrath and the Dawn #2
Publisher:
G.P. Putnam's Sons Books for Young Readers
Release Date:
April 26, 2016
Review
*Happy sigh* This conclusion was everything I had hoped it would be and more. It was just as beautifully written, suspenseful, romantic and magical as the first one, if not more so. And I felt that the story had a strong focus on love and forgiveness which I really appreciated. It picks up right where The Wrath and The Dawn left off and expands the world considerably. Yet everything is still wrapped up nicely in the end. Shazi learns quite a few new things about herself and I enjoyed watching her develop her talents, even though it was only a small portion of the story. Most of the story was focused on breaking the curse and saving Khorasan. And while Shazi and Khalid are still the shining stars of this series, there were so many secondary characters that stepped into the limelight. One of which I particularly loves getting to know was Shazi's younger sister, Irsa who grew into quite the young woman. Everything about this book was wonderful.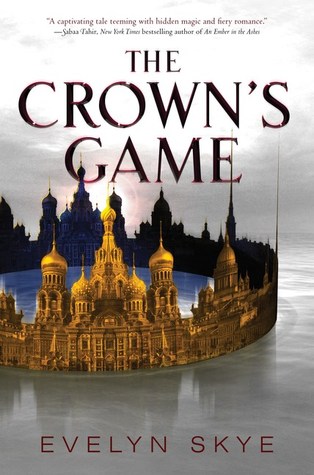 Title:
The Crown's Game
Author:
Evelyn Skye
Series:
The Crown's Game #1
Publisher:
Balzery & Bray
Release Date:
May 17, 2016
Review
I had so much fun reading this one… until the ending at which point all I could do was cry! The premise of two magical people competing for a place of power, with only one being able to survive, might not sound like such a novel idea. Variations of this type of story have obviously been done before. And probably 9 times out of 10, the two competitors fall in love because what a convenient layer of complexity that adds! BUT what made this book unique was the historical Russian setting and the magic that was performed, which was intricately woven into the setting and very beautiful. And who cares if the basic plotline isn't new, it was still fun! I liked the characters and I thought their attraction to each other was sweet, even if it could've used more time to develop. I loved the playfulness with which they competed. And I loved the emotional turmoil they each underwent for being torn between wanting to win and not wanting to hurt the other. BUT I DID NOT LOVE THAT ENDING. I stared gape-mouthed at the end of this book not wanting to believe what I just read. I need the next book now because I need this to be fixed! And I want more magical fun.:)