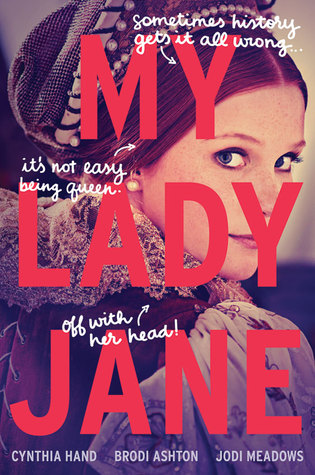 Title:
My Lady Jane
Author:
Cynthia Hand, Brodi Ashton and Jodi Meadows
Publisher:
HarperTeen
Release Date:
June 7, 2016
Review
My Lady Jane will no doubt put a smile on your face and, if you are anything like me, even make you laugh quite a few times (the horse jokes were amazing). It is just FULL of personality. The characters are charming, the relationships are full of heart and the plot was just plain fun. Readers will especially relate to Jane and the great lengths she will go to for her beloved books. I really liked how her relationship with Gifford developed - – they were an adorable pair - and I really enjoyed the magical twist on this story. I don't know much about this period of history or if any of it rings true, but it was definitely interesting AND entertaining. I could easily have rated this book 4 stars but If I had to guess why I withheld half a star is that maybe this book read a little young. Or maybe because it failed to live up to its potential just a teeny bit. But if you are a fan of any of the authors on their own, you should definitely read this book. Their voices really shine through.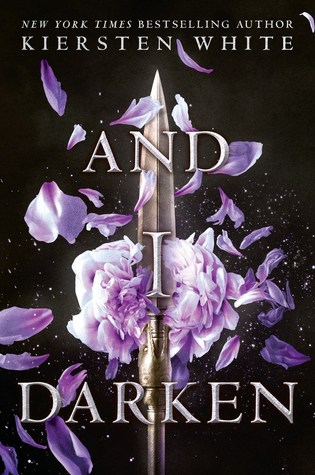 Title:
And I Darken
Author:
Kiersten White
Series:
The Conquerors Saga #1
Publisher:
Delacorte Press
Release Date:
June 28, 2016
Review
THIS BOOK WAS SUCH A PLEASANT SURPRISE. It wasn't really even on my radar (granted that's not saying all that much considering how MIA I've been) but then I was looking up reviews for some books I had on my shelves to help me decide what to read next and this book was getting some serious attention so I decided to read it. First, I am so so glad that I did. Second, this book deserves all the praise. It's a slower moving book, and I wasn't really sure where the plot was going while reading most of it, but god damn was it captivating. It's very character driven and Lada is such a different character than we are used to seeing. She did what she had to do to take care of herself and those she loved even if it made her appear cold and distant to those around her. She always thought two steps ahead and didn't really let her emotions cloud her judgment. She also battled with being considered equal to men. She constantly resisted and fought back against the limitations that were placed on her by society for being a woman. Another thing I loved about this book was the political focus and "conquer or be conquered" theme. There was really so much I loved about this book and I honestly can't do it enough justice. Just read it. You won't regret it.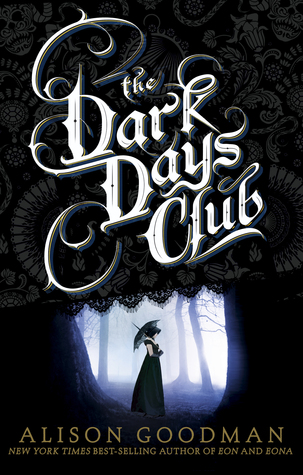 Title:
The Dark Days Club
Author:
Alison Goodman
Series:
Lady Helen #1
Publisher:
Viking Books for Young Readers
Release Date:
January 26, 2016
Review
My feelings for The Dark Days Club is definitely a case of, "It's not you, it's me". Or maybe we can take joint responsibility, I don't know. There was nothing overtly wrong about this book - it even had quite a few surprises that impressed me while reading it. But overall, I think I've either outgrown this type of story/time period (and I mean preference wise, not age wise!) or I just wasn't in the mood for it. It felt like a story I had already read countless times and there was very little about it that marked it as different. As a result, I started getting restless to finish the story and almost didn't but I realized I was close enough that I might as well just power through. I felt very little for the characters so I highly doubt I will continue with the story. But if you want to read about Historical London and underground Demon-fighting clubs than you should give it a shot.