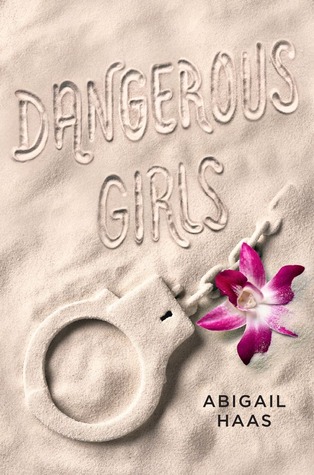 Title:
Dangerous Girls
Author:
Abigail Haas
Publisher:
Simon Pulse
Release Date:
July 16, 2013
Summary from Goodreads:
It's Spring Break of senior year. Anna, her boyfriend Tate, her best friend Elise, and a few other close friends are off to a debaucherous trip to Aruba that promises to be the time of their lives. But when Elise is found brutally murdered, Anna finds herself trapped in a country not her own, fighting against vile and contemptuous accusations.

As Anna sets out to find her friend's killer; she discovers hard truths about her friendships, the slippery nature of truth, and the ache of young love.

As she awaits the judge's decree, it becomes clear that everyone around her thinks she is not just guilty, but dangerous. When the truth comes out, it is more shocking than one could ever imagine...
Review
Well, damn. I don't even know where to start.

Anna is facing trial for the murder of her best friend even though the evidence is circumstantial at best. But the justice system works a little differently in Aruba and there is a corrupt detective leading the prosecution that is determined to bring her down, using pieces of her past out of context to make her look guilty. Her friends have left her behind, her boyfriend betrayed her, and the media is against her as well. The outcome looks bleak.

The story is told in fragmented pieces, switching between the trial in present day, the days on the island leading up to the murder, and Anna and Elise's past as friends. It was quite brilliant because you never knew quite what to think about Anna, Elise, or any of them really. You could become skeptical in one chapter, only to become reassured in the next. No one looked completely innocent or guilty which really spoke to the depths of human character and the power of perception. It kept me always wondering and so curious that I flew through it.

The ending was bone-chillingly awesome. Like I was smiling, but I also had goosebumps. Just epic. I am not surprised that this book has gotten so much hype. It's emotional, intense, puzzling and twisted. I loved it and I highly recommend it, especially for thriller/mystery fans.