2014 Reading Stats
Number Of Books You Read:
59 to date (hopefully one more!)
Number of Re-Reads:
1
Number of DNFs:
1
Genre You Read The Most From:
Paranormal then a tie between Thriller and Contemporary
Best in Books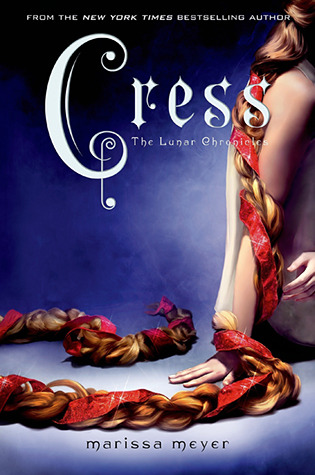 1. Best Book You Read In 2014?
Cress by Marissa Meyer
I could reread this one over and over, hands down one of my all time favorites!
2. Book You Were Excited About & Thought You Were Going To Love More But Didn't?
After the End by Amy Plum.
It just did not do it for me, all the nature aspects of the story were not my cup of tea.
3. Most surprising (in a good way or bad way) book you read in 2014?
We Should Hang Out Sometime by Josh Sundquist
I do not read non-fiction ever but this one had me flying through the pages and laughing all the time.
Losing It by Cora Carmack
is a contemporary new adult book, both usually things I stay away from but I LOVED Cora's funny awkward love story
4. Book You "Pushed" The Most People To Read (And They Did) In 2014?
Cinder by Marissa Meyer.
I recommend this to everyone and even though they look at me like I am crazy when I try to describe the book they end up loving it!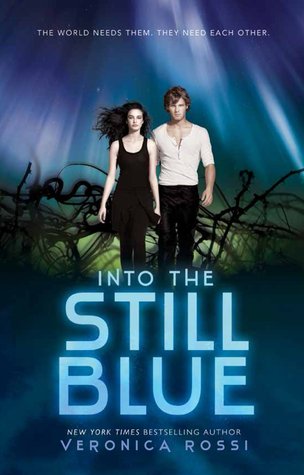 5. Best series you started in 2014? Best Sequel of 2014? Best Series Ender of 2014?
Best series started:
The Winner's Curse by Marie Rutkoski
,
Best sequel:
Untold by Sarah Rees Brennan
Best series conclusion: Into the Still Blue by Veronica Rossi
6. Favorite new author you discovered in 2014?
Jennifer L. Armentrout.
I started with Don't Look Back and just loved her writing!
7. Best book from a genre you don't typically read/was out of your comfort zone?
Landline by Rainbow Rowell
I guess it is technically not a YA book and I almost never read anything but YA and some NA but I LOVED this one.
8. Most action-packed/thrilling/unputdownable book of the year?
=
Don't Look Back by Jennifer L. Armentrout.
I loved this thriller and the mystery.
9. Book You Read In 2014 That You Are Most Likely To Re-Read Next Year?
Blue Lily, Lily Blue by Maggie Stiefvater.
There is so much going on in this book I feel like I pick up on a new detail every time I reread it.
10. Favorite cover of a book you read in 2014?
Blue Lily, Lily Blue (The Raven Cycle #3) by Maggie Stiefvater
For sure!
11. Most memorable character of 2014?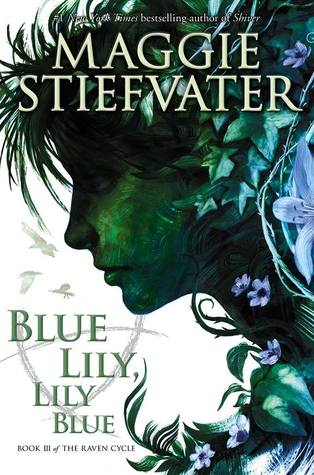 Cole St. Clair
from The Wolves of Mercy Falls series but mainly Sinner by Maggie Stiefvater.
He is really unforgettable.
12. Most beautifully written book read in 2014?
Blue Lily, Lily Blue (The Raven Cycle #3) by Maggie Stiefvater
- I know I keeping picking her books but her writing is just beautiful and lyrical.
13. Most Thought-Provoking/ Life-Changing Book of 2014?
After I Do by Taylor Jenkins -
this one makes you really think about what it takes to make a marriage work and offers a beautiful love story.
14. Book you can't believe you waited UNTIL 2014 to finally read?
Obsidian by Jennifer L. Armentrout -
I feel like this series is always being referenced and so many bloggers seemed to love her writing but it took me until this year to try them out!
15. Favorite Passage/Quote From A Book You Read In 2014?
'That kid better watch it. I'm totally a Slytherin.' I shook my head smiling.
'Love, I'm going to need you to pull back on the crazy a bit.'
'You're right. Realistically, I'm a Ravenclaw.'
― Cora Carmack- Keeping Her
This one sticks in my head because I laughed out loud while reading it, I love books that quote other books, especially Harry Potter!
16. Shortest & Longest Book You Read In 2013?
Shortest:
Losing It by Cora Caramack
(204 pages)
Longest:
Afterworlds by Scott Westerfeld
(599 pages)
17. Book That Shocked You The Most
Pointe by Brandy Colbert -
I actually thought because there is a ballerina on the cover of the book it would somehow be about ballet. This is was far from a dance book, the whole book kind of shocked me.
18. OTP OF THE YEAR
(you will go down with this ship!)
I would have to go with
Aria and Perry
from Into the Still Blue by Veronica Rossi and
Daemon and Katy
from Obsidian by Jennifer L. Armentrout.
19. Favorite Non-Romantic Relationship Of The Year
Kami and Angela
I love this dynamic best friends duo from The Lyburn Legacy series!
20. Favorite Book You Read in 2014 From An Author You've Read Previously
Avalon by Mindee Arnett
I really enjoyed The Nightmare Affair so I was excited to give Avalon a try and I am happy I did!
21. Best Book You Read In 2014 That You Read Based SOLELY On A Recommendation From Somebody Else/Peer Pressure:
The Winner's Curse by Marie Rutkoski -
I felt like the blogging world blew up over this one and rightfully so, it was SO good!
22. Best 2014 debut you read?
The Falconer by Elizabeth May
- the cliff hanging fae book was fantastic!
23. Best Worldbuilding/Most Vivid Setting You Read This Year?
For the Darkness Shows the Stars by Diana Peterfreund -
The world building in this one was so unique and different!
24. Book That Put A Smile On Your Face/Was The Most FUN To Read?
Also Known As by Robin Benway
- this one was light-hearted, funny, and about spies!
25. Book That Made You Cry Or Nearly Cry in 2014?
The Fault in Our Stars by John Greene -
I finally read this one and pretty much as predicted, I cried and I cried.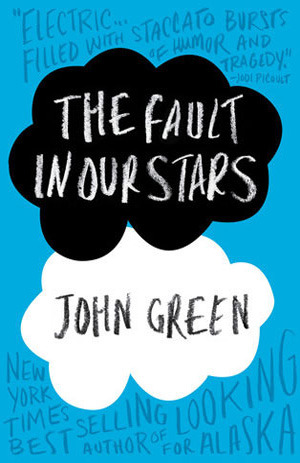 26. Hidden Gem Of The Year?
Don't Look Back by Jennifer L. Armentrout
- I do not recall hearing much about this one and I thought it was a fantastic mystery/thriller.
27. Most Unique Book You Read In 2014?
Say What You Will by Cammie McGovern -
I read this after seeing Mel from The Daily Prophecy's awesome review. It was so different and unique.
28. Book That Made You The Most Mad (doesn't necessarily mean you didn't like it)?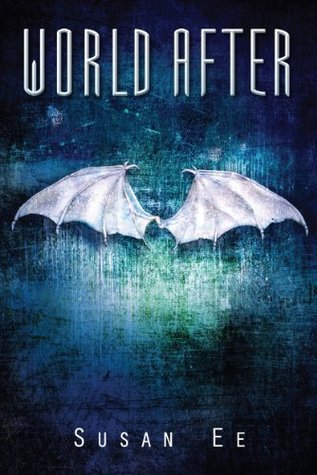 Allegiant by Veronica Roth -
I was so incredibly disappointed with this one and mad at some of the plot choices.
30.* Best book that didn't fit into any of the above categories?
World After by Susan Ee -
AWESOME SCARY ANGEL BOOK!
Blogging/Bookish Life
1. New favorite book blog you discovered in 2014?
There are so many great bloggers but I have really enjoyed commenting on posts Sarah from
What Sarah Read
and Kay from
It's a Book Life
. Nicole had already discovered these two wonderful ladies but it took me awhile longer!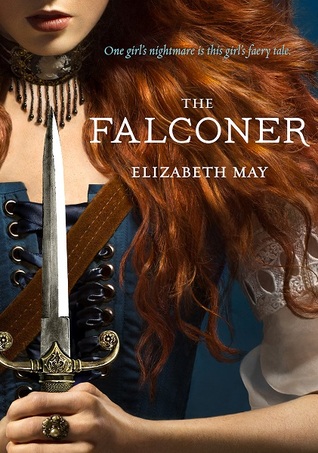 2. Favorite review that you wrote in 2014?
I think it would have to be
Cress by Marissa Meye
r. I decided to give 5 reasons to start the series and read Cress instead of a typical review!
3. Best discussion/non-review post you had on your blog?
I would have to say my favorite non-review post to write had to be the ones about my wedding :) I am a bit bias since it was one of the best days ever this year for me :)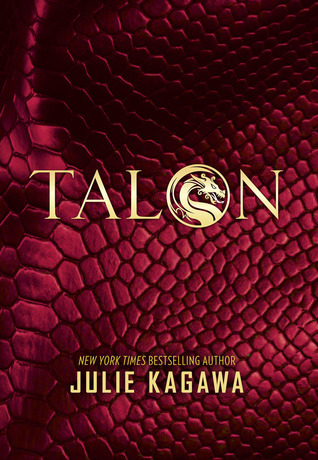 4. Best event that you participated in (author signings, festivals, virtual events, memes, etc.)?
I love BEA and have really enjoyed going to local signings and meeting some of my favorite authors like Marissa Meyer!
5. Best moment of bookish/blogging life in 2014?
I would have to say getting our first physical ARC for sure :)
6. Most Popular Post This Year On Your Blog (whether it be by comments or views)?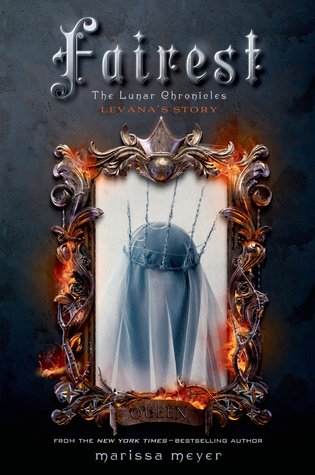 Thirteen Days of Ash and Fire Blog Tour
! #MaasThirteen (Way to go Nicole!)
7. Post You Wished Got A Little More Love?
Umm, I do not know if I really had one. Any Thoughts for Thursday post I suppose, so I am always the most self conscious about writing those posts.
8. Best bookish discovery (book related sites, book stores, etc.)?
I have learned how to navigate EW so I can look up review copies easier and that has been fantastic!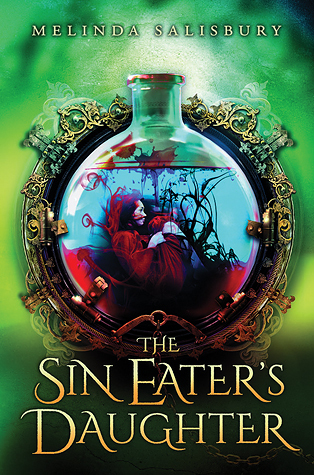 9. Did you complete any reading challenges or goals that you had set for yourself at the beginning of this year?
I was able to read one of the boos Nicole has recommended to me! I was unable to meet my Goodreads challenge this year :( life just got in the way with wedding planning and being a newlywed :)
Looking ahead
1. One Book You Didn't Get To In 2014 But Will Be Your Number 1 Priority in 2015?
Talon by Julie Kagawa, Deliverance by C.J. Redwine, and Opal by Jennifer L. Armentrout
They all seem like fantastic books I just need to start!
2. Book You Are Most Anticipating For 2015 (non-debut)?
Fairest by Marissa Meyer and Winter by Marissa Meyer, AHHH CANNOT WAIT! The Winner's Crime by Marie Rutkoski
I loved the world building and need to know what is going to happen next.
3. 2015 Debut You Are Most Anticipating?
Red Queen by Victoria Aveyard
- this one looks fantastic. I also am really excited for
The Sin Eater's Daughter by Melinda Salisbury
4. Series Ending/A Sequel You Are Most Anticipating in 2015?
End of Days by Susan Ee
I cannot wait to see what dark and exciting ending Penryn and Raffe have in store.
5. One Thing You Hope To Accomplish Or Do In Your Reading/Blogging Life In 2015?
I hope to actually finish my Goodreads challenge this year, I do plan to make it a bit smaller since I know I have big life events like moving and officially buying our house in January! I also hope to write more Thoughts for Thursday posts.
6. A 2015 Release You've Already Read & Recommend To Everyone:
I actually have not read a 2015 release yet. I have read a teaser to
The Orphan Queen by Jodi Meadows
and I am hooked so I cannot wait to finish that one and will probably be recommending it!