The Quiet Concert Turns Three!
This blog is now officially THREE YEARS OLD!!! It is so hard to believe we have been doing this for three years now. Thank you to all those who have and continue to support us, we would not have hit this milestone without you!
Looking Back
It is so crazy to think three years ago we decided to start The Quiet Concert. We had no idea what we were getting into. No idea the work it would take to run a blog but really no idea what an amazing group of people we would get the pleasure of meeting both online and in person. Blogging has brought so many great friends into our lives and allowed the two of us to continue our adventures together. Most of you already know but Nicole and I (Ashley) went to college together, it is where we bonded over our love for TV shows and books. We continue to share that bond and get the amazing opportunity to go to bookish events together (and of course non bookish activities too!).
This year we have had the amazing opportunity of being able to go to ALA MW in Chicago. It was cut a bit short due to the huge snow storm that hit but we were able to meet up with so many great bloggers and interact with fantastic publishers. In the Spring we were able to celebrate each other's birthdays and go to NYC for BEA! Looking back at our accomplishments, we have connected with a couple new publishers and hit 500 Followers on Instagram and over 1000 followers on Twitter!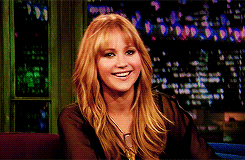 Looking Ahead
We are both really excited for what our fourth year of blogging will bring. It feels amazing just to be able to type that sentence. I guess we are not technically newbies anymore but at times it still feels like it. There is so much of this blogosphere that we want to continue to explore – new blogs to find, new connections to make, new features/discussions to post. We mentioned it last year in our celebration post but it feels so prevalent to mention it again - it is important for us to remember that we set our own pace. We both juggle traveling, adventures, loved ones, and events so while it might seem we are not around as much, we are still here, just enjoying other things at the moment. We are always still reading and loving on the bookish community.
But boring stuff aside, we are so darn excited for all of the bookish awesomeness that await us. We just got back ALA Midwinter this past week and were able to say hi to many familiar bloggers! And that is just the start of the year! We are hoping to make it to ALA in the summer, book signings throughout the year and other events that we might not even be aware of yet but are in our future for sure. AND ALL OF THE WONDERFUL BOOKS! BRING IT ON 2016!
Let's Celebrate!
As a way to say thank you to all of our supporters, here is a little giveaway to win a book of your choice from one of the images below! This giveaway is open to the US only! A BIG THANKS AND LOTS OF LOVE TO EACH AND EVERY ONE OF YOU! *Hugs*