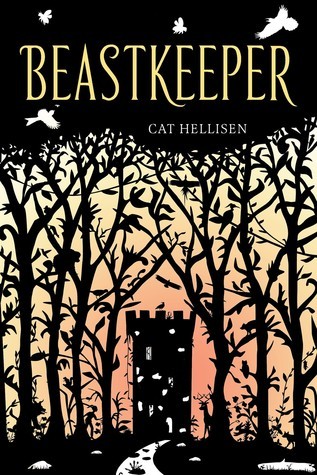 Title:
Beastkeeper
Author:
Cat Hellisen
Publisher:
Henry Holt and Co
Release Date:
February 3rd 2015
Source:
ALAMW
Summary from Goodreads:
Powerful love comes with a price. Who will be the sacrifice?

Sarah has always been on the move. Her mother hates the cold, so every few months her parents pack their bags and drag her off after the sun. She's grown up lonely and longing for magic. She doesn't know that it's magic her parents are running from.

When Sarah's mother walks out on their family, all the strange old magic they have tried to hide from comes rising into their mundane world. Her father begins to change into something wild and beastly, but before his transformation is complete, he takes Sarah to her grandparents—people she has never met, didn't even know were still alive.

Deep in the forest, in a crumbling ruin of a castle, Sarah begins to untangle the layers of curses affecting her family bloodlines, until she discovers that the curse has carried over to her, too. The day she falls in love for the first time, Sarah will transform into a beast . . . unless she can figure out a way to break the curse forever.
Review
Beastkeeper is a magical story that takes you by the hand into the mysterious forest full of secrets and adventure. The beautiful and descriptive writing brings the characters and the setting to life. At first I thought the story was taking place in an ordinary world until the story progressed and the magic came out of hiding. Sarah is a strong young lady that uses both her heart and brain when making decisions. Sarah is faced with difficult circumstances and new life challenges both of which she faces head on.
I thought Beastkeeper was going to be another well done retelling of Beauty and the Beast. It was far different then I imagined; the story does have some traces of the classic fairy tale but Beastkeeper really makes the story its own. I really enjoyed that while the curse does revolve around love, this story is not a love story. It is a true good versus evil kind of fairy tale.
I highly recommend this unique fairy tale if you are in the mood for a feel good, magical, character driven book! Beastkeeper highlights strong moral values and being the better person in the toughest of situations all through the eyes of a young girl.